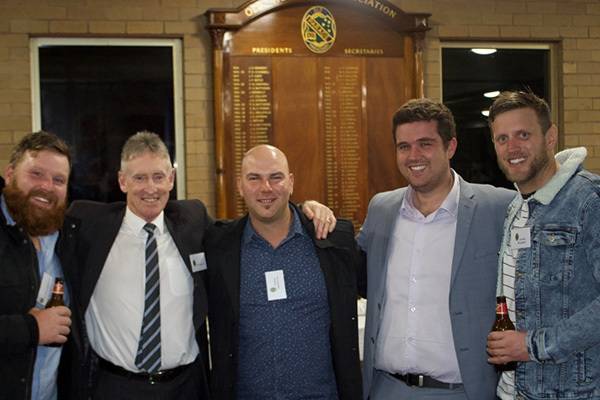 Fifty-four members of the final year class of 2008 gathered in the Hickey Foyer, ten years after they completed their schooling at the Bundoora Campus.
Joining former students at the 10-year reunion were teachers John Cornish, Carla Di Vito and Jim Seymour, together with the Principal Dr. Denis Moore.
Chris Sullivan, the 2008 Parade Captain who addressed the reunion gathering, spoke for all his College contemporaries when he said it was as if they'd never left.
"Things basically picked up from where they left off – it was as if the ten years had gone in the blink of an eye," Chris said in the aftermath of the reunion.
"A lot of the banter continued, similar to what is was in 2008. Some things never change."
Beyond the Hickey Foyer, the former students gathered at the Frank Mount Social Room at the Garvey Oval, to share memories of a special time in their lives.
The Old Paradians' Association extends its sincere thanks to Cheema Brondolino, Phil Carter, Bryan Collins and Sandra Ross for supporting the reunion.
To view images of the 2008 reunion, go to the Gallery section at the bottom of the homepage.