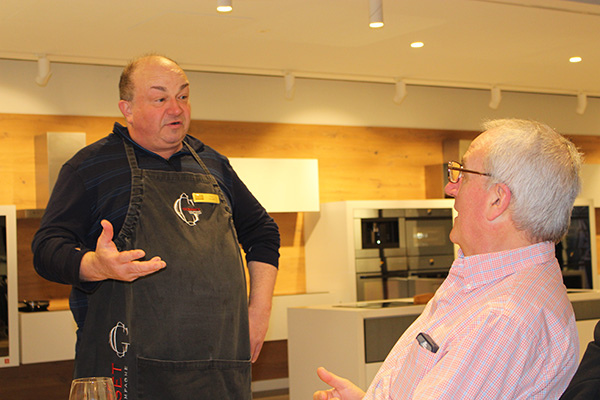 The Old Paradians' Association once again has great pleasure in convening its much-anticipated wine-tasting event - "Class with Glass" - in Melbourne's leafy east on the evening of Friday, July 27.
East Kew's salubrious V-Zug Kitchen Showroom at 2/796 High Street is where you'll find a selection of wines within arm's length of your palate - not to mention the complimentary glass of bubbly on arrival and delectable nibblies.
Old Paradian Mr. Phillip Hude esq. (1982), a bon vivant who thesedays manages Armadale Cellars with a certain je ne sais quois, is putting up an array of his favourite wines to go with the tasty culinary delights on offer.
True, wine may be loaded with snob appeal, but don't be put off - "The Hudester" is a most engaging host who will demystify the plonk with his no-nonsense approach and well-earned reputation as an evaluator sans peer.
To ensure you're part of the OPA's Class with Glass at V-Zug, please book at your earliest convenience. Cost is a crisp $65 and the President and esteemed Members of the OPA truly look forward to a "quaff off" with you, at what is one of the most-anticipated events on the Association's jam-packed social calendar.
Function commences 6.45pm, concludes 9.45pm. To book, click here at your earliest convenience . . . and bottom's up!