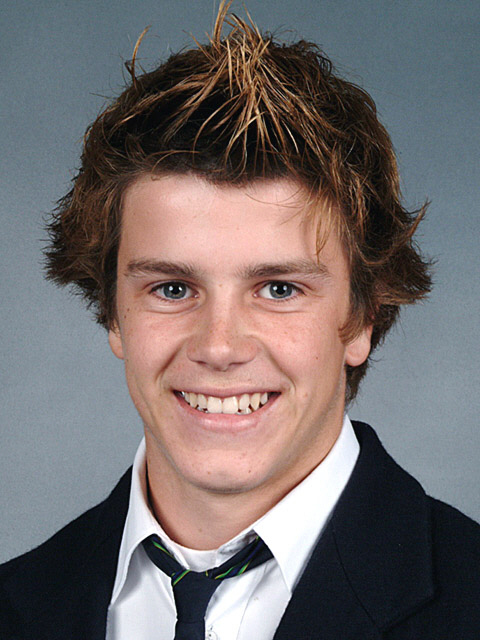 Trent Cotchin's place in Richmond and AFL history is assured - and in terms of the College's storied past he stands alone in League terms.
In the 122 years since the formation of the VFL, 17 Old Paradians are known to have represented their respective clubs in a total of 23 Premierships at senior League level.
But only Cotchin, pictured here with Damien Hardwick hoisting the silverware to the skies at the MCG last Saturday, has built on the unique feat achieved in 2017 as the College's first former student to captain a senior League Premiership team.
Curiously, 'Jock' McHale lined up in a back pocket as playing coach of Collingwood's victorious Grand Final team of 1917 , but the Magpies centreman Percy Wilson tossed the coin as the designated captain in that match.
McHale (1912-'13) and Alphonsus 'Phonse' Kyne (1942 and 1946-'49) both captained Collingwood, but not in Premiership years - as did Harold 'Lal' McLennan and Sergio Silvagni, the captains of Fitzroy in 1911 and Carlton in 1964 respectively.
Cotchin joins an elite list of 10 Old Paradians to have featured in two Grand Final victories – Edward ('Vin') Brown, Blake Caracella (a Richmond assistant coach in the 2017 and '19 Premiership seasons), Robert Carew, Peter Caven, Jack Garden, Alphonsus 'Phonse' Kyne, James 'Jock' McHale, Harold 'Lal' McLennan Robert T. ('Bob') Rush, Patrick ('Paddy') Shea and Sergio Silvagni.
No Old Paradian has been part of three, but at 29, the 234-game three-time Jack Dyer Medallist for club champion (pictured here as a Parade student the year his College team took out the Year 10A Grand Final) is well-placed to achieve the unprecedented three-peat.
Cotchin was of course adjudged the Brownlow Medallist for the competition's fairest and best player in 2012, with Peter Bedford (1964) the College's only other Medallist having earned the award representing South Melbourne in 1970.
The 17 known VFL/AFL Premiership players 1897-2019 ex-Parade are as follows;
Brian Beers (1957) - Collingwood 1958
Edward ('Vin') Brown (1938) - Carlton 1945 & '47
Blake Caracella (1994) - Essendon 2000 & Brisbane '03
Robert ('Bob') Carew (1915) - Richmond 1920 & '21
Peter Caven (1988) - Adelaide 1997 & '98
TRENT COTCHIN (2007) - Richmond 2017 & '19
Andrew Eccles (1996) - Adelaide 1998
Jack Garden (1912) - Essendon 1923 & '24
Patrick ('Paddy') Guinane (1954) - Richmond 1967
Ben Johnson (1998) - Collingwood 2010
Alphonsus ('Phonse') Kyne (1931) - Collingwood 1935 & '36
James ('Jock') McHale (1894) - Collingwood 1910 & '17
Harold ('Lal') McLennan (1906) - Fitzroy 1913 & '16
Robert T. ('Bob') Rush (1898) - Collingwood 1902 & '03
William ('Bill') Serong (1953) - Collingwood 1958
Patrick ('Paddy') Shea (1900) - Essendon 1911 & '12
Sergio Silvagni (1954) - Carlton 1968 & '70