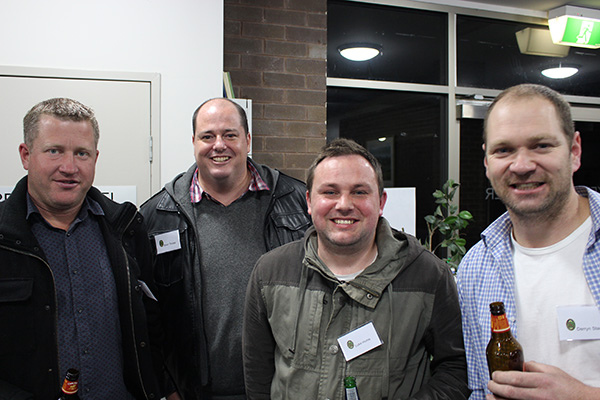 Twenty-eight members of Parade's Class of 1997 returned to the Bundoora Campus recently, 20 years after they last lugged their schoolbags to and from the College.
Joining the reunion of past students were teachers past and present John Joss and Jim Seymour respectively, with Old Paradians' Association President Lewis Derrico (1974) hosting the reunion.
Old Paradians Phil Carter (1968) and Anthony Glatzel (1989) were also on hand to facilitate the get-together.
One Class of '97 member Luke Hume talked highly of renewing acquaintance with old school friends.
"It was good to catch up with some of the guys I hadn't seen for as many as 20 years. Some I didn't recognise, some I did straight away," Luke said.
"They're all raising families and motoring along. I was impressed to learn what they do."