An ambitious extravaganza celebrating the past 21 years of Parade College Musicals and planned for Melbourne's iconic Athenaeum Theatre on the evening of Saturday, August 25, has been formally launched on the final night of the College's latest production 'Hello, Dolly'.
At the recent conclusion of the fifth and final performance involving Parade and Mercy College students, 12 Old Paradians - amongst them organisers of the August 25 event - performed a rousing rendition of "Do You Hear The People Sing?" from the acclaimed musical Les Miserables.
They were, pictured from left to right: Joseph Lanciana (2017), Michael Labrador (2017), Stephen Valeri (2007), Marcus Tanti (2017), Julian Bianco (2017), Luke Bortignon (2017), Giordano Paoli (2017), Michael Butera (2002), Francis Cao (2017), Aiden Hrup (2017), Julian Campobasso (2003) and Ross Chapman (2006).
Fellow organisers Brad Cocks (1998) and John Abrahams (1982) also took the opportunity to flag Encore21, which shapes as the pre-eminent event on the Association's social calendar in this historic 50th year of Parade's Bundoora campus.
Brad reminded that more than 1200 cast, crew and orchestral members in total had been involved with the shows these past 21 years.
"Parade has laid the foundations for many professional careers in international dance, musical theatre and music – most notably the lead in the 1998 production Barnum, played by the three time Grammy-award winner Walter De Backer, also known as Gotye," Brad said.
"To celebrate the previous 21 years of musicals, The Athenaeum will host this special concert production."
John reminded that in the 50th year of the Bundoora campus' existence, the timing was right to celebrate the past 21 musicals showcased through Parade.
As he said: "It's fabulous that those 21 musicals (Hello Dolly being the 22nd) are to be celebrated on a very special night."
Founded in 1839, the Athenaeum will form the splendid backdrop to the largest line-up of talent assembled from the past 21 musicals mostly staged at Parade College, on the evening of Saturday, August 25.
Convened by the Old Paradians' Association and catchlined 'Encore 21! Celebrating 21 Years of Parade College Musicals 1996-2017', the spectacular will showcase the talents of those former students of Parade, CLC, Our Lady's, Santa Maria and Mercy who collectively committed their energies to the many and varied productions staged in the Rivergum Theatre on an annual basis since Oliver in 1996.
A dedicated band of Old Paradian troubadours - Reardon Jones (2003), John Abrahams (1982), Ross Chapman (2006), Brad Cocks (1999), Luke Bortignon (2017), Michael Butera (2002) and Stephen Valeri (2007) - have formed an organising committee dedicated to the meticulous planning of the one-off Encore! celebration.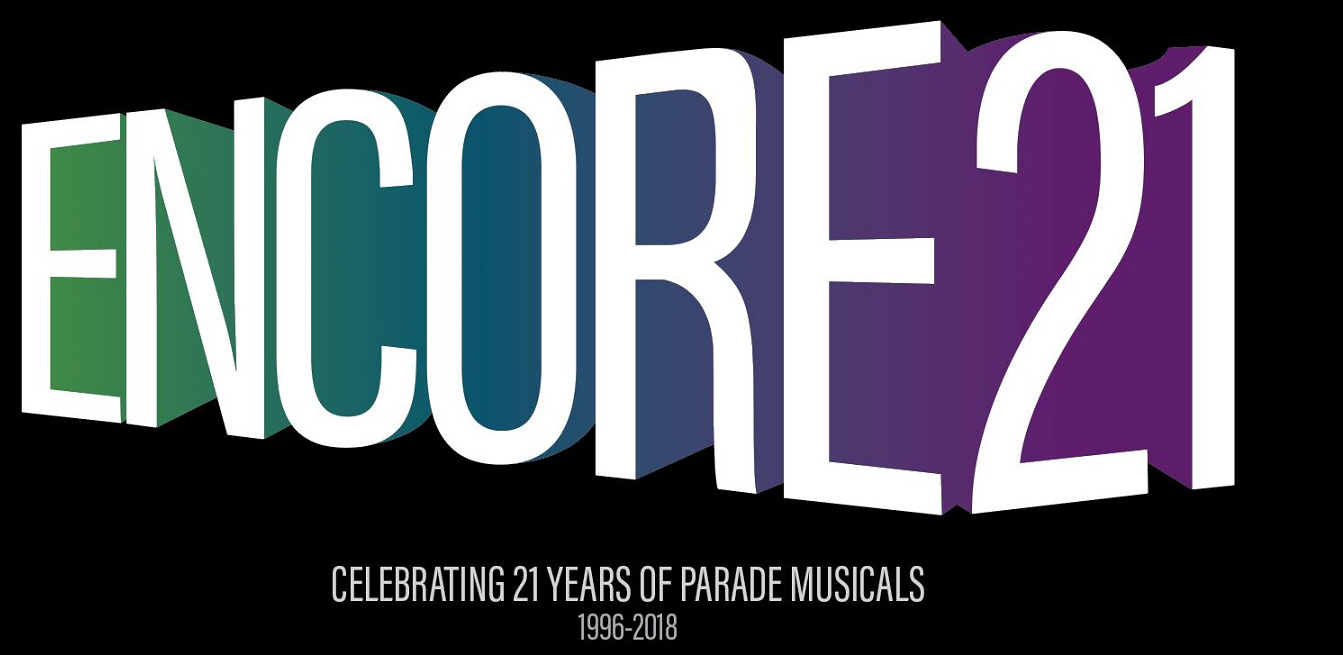 The committeemen have been meeting on a regular basis in their quest to bring to life Encore! – a show chronicling the stories and songs accumulated from Oliver through to Catch Me If You Can.
The group has already launched its Facebook page – Encore21! – which now boasts more than 300 members from cast, crew orchestra and production of all 21 musicals, most of them expressing an interest to be part of the Athenaeum extravaganza.
"To those who read this story and may be interested, we are keen to get as many people involved as possible," Brad said.
"What we can tell you is that everyone ever involved in the productions will want to be there on the big night – and they are fundamentally the essence of this on-going story."
Brad has appealed to anyone involved in any of the previous musical productions to lend their support to this ambitious undertaking, and he's firm of the view that there'll be no shortage of takers.
"More than 1500 people in cast, crew, orchestra and production teams have gone on to create lifelong friendships and careers as a result of their involvement in the musicals," Brad said.
"We're calling on everyone, whether from Parade, CLC, Our Lady's Santa Maria or Mercy to be part of this night. Whether you have been involved in one show or many, the latest or the first, buckle up for a hell of a ride."
'Encore 21! Celebrating 21 Years of Parade College Musicals 1996-2017'
Athenaeum Theatre, Saturday, August 25, 2018
Tickets on sale from June 2018.
To register your interest, go to www.parademusical.com.au