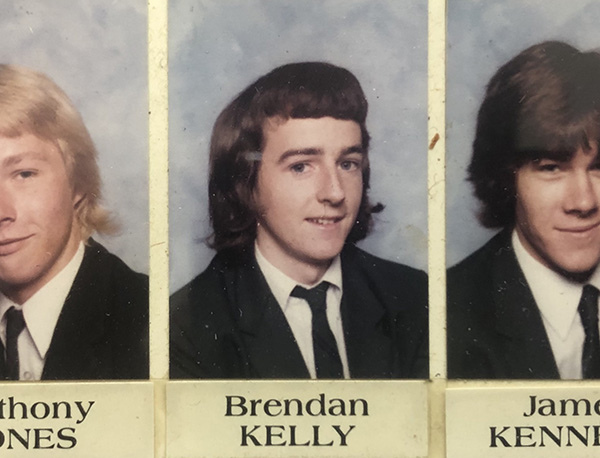 Pictured here with Year 10 student Sean Kelly is his father Brendan, a member of Parade's final year class of 1980.
"The photo was taken on Sunday morning just before Sean went to the
Parade Open Day where he volunteered to take groups around the school,"
Brendan explained.
"I was getting ready for my Vets cricket semi final, which we won by the way."
Brendan will be following his boy back to the College in June this
year, when he and fellow former classmates of 1980 gather for their
40-year reunion.
"It seems only a few years ago that I went to the 20 year reunion,"
Brendan said. "A lot has changed since then, the school is almost
unrecognizable.
"(But) my son is keeping up the Kelly tradition, following on from some of his cousins as well."
In the meantime, Brendan - thesedays Finance and Operations Manager
for Fitzroy Legal Service - has volunteered his services for the
College's Mock Interview
Program involving Year 10 students, to be convened by Parade's
Careers Convenor Vivian Sipsas on March 19.
The Mock Interview program is designed to give our Year 10 students
an authentic experience in preparing for and participating in the job
application process.