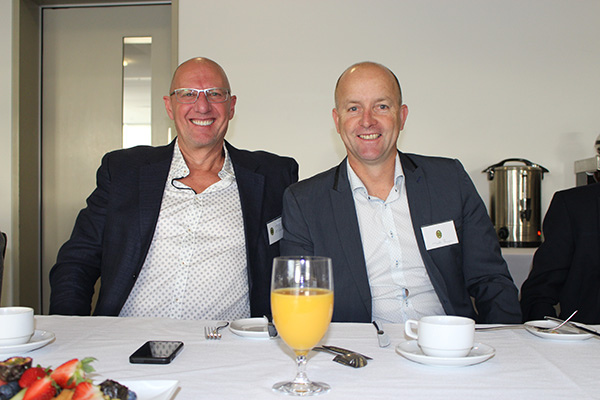 Mortgage broker John Kolenda (1982) has addressed the Old Paradians' Association's final business breakfast for the season at Ikon Park.
John, domiciled in Sydney for the past 17 years, jetted into Melbourne to address the breakfast. He was warmly greeted by all Old Paradians, amongst them former classmate and OPA Treasurer Angelo Mazzone, who had gathered in the George Harris Function Room.
Dale McCann (1979) and Matt Ryan (1984) were amongst those in the house.
John is the co-founder and Managing Director of the Finsure Group, one of Australia's largest mortgage broking and financial planning groups. Finsure was established in 2011 and was ranked second overall by BRW Magazine in its latest top 100 Fast Starters list.
In his address, taglined "The Changing Financial Landscape", John covered a wide range of topics, including recent regulatory changes and how it effects the home loan market; investor rate spread; rate movements and forecasts; and strategies for faster repayments of home loans.
To view images, scroll down to the Gallery section on the homepage.