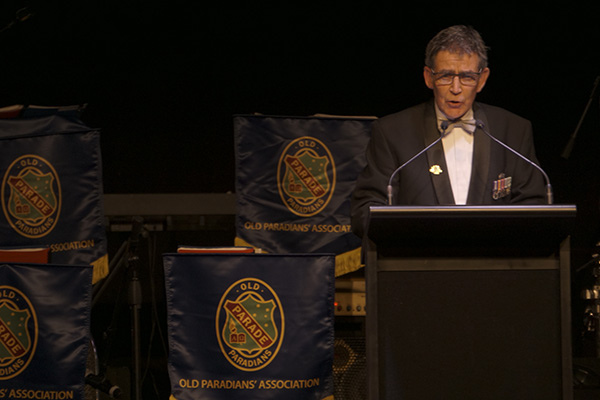 Two Old Paradians – Paul McCrohan (1963) and the College Captain Michael O'Meara (1965) – have been recognised for their achievements in the most recent Queen's Birthday Honours List.
Mike was recognised with an Order of Australia Medal (OAM) in the General Division for service to veterans and their families, and to the community of Kilsyth of which he is part. Paul was similarly awarded an OAM in the General Division for service to the community through a range of roles.
Notwithstanding their wider contributions, both men have been loyal supporters of the Old Paradians cause, as members of a sub-committee dedicated to the interests of Old Paradians in active service – a sub-committee of which David Stevens (1979) and long-serving former Parade College teacher and Honorary Old Paradian John Joss are part.
By way of that sub-committee, Paul and Mike assisted with the planning of the 2014 Annual Dinner which acknowledged all Old Paradians who served in conflict; and continue to help convene yearly gatherings of the College's Vietnam veterans.
Mike, was also able to help the Association secure a grant from the Department of Veterans Affairs to fund an Honor Board, now hanging in the Hickey Foyer, which carries the names of the 1078 Old Paradians known to have served their country through the course of the Second World War.
Both Mike and Paul were unavailable for comment at the time of publication, but the Old Paradians' Association wishes to extend its heartiest congratulations to them on being so honoured with the OAM.