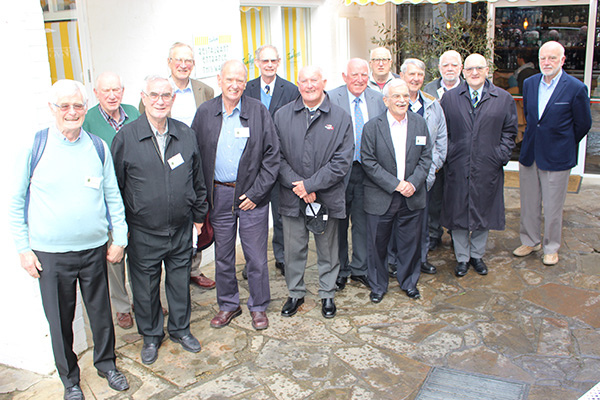 Sixty years ago they shared desks at the Old Bluestone Pile in East Melbourne. Today, 14 members of Parade's final year class of 1957 sat down at their tables again - only this time to break bread and share memories, at South Morang's Farm Vigano.
Ably led by 1957 College captain Dennis Green and supported by the Old Paradians' Association, the old boys gathered to wax lyrical at the refurbished restaurant, having been ferried to the restaurant from Parade's Bundoora campus in the College bus.
In attendance with Dennis were the Class of '57s Tom Acciariello, Brian Beers, Jim Boyle, Michael Hardy, Michael Hare, Brendan Kelly, Peter McGrath (and his older brother Brian) Pat McNamara, Barry O'Halloran, John Petris, Paul Power, Des Reordan and Dan Whelan.
Dennis addressed members of the group, encouraging them to assist in locating other former students of that year to reconnect and keep the flame aflicker.
The then College Principal Br. PC Naughtin, in his annual report for The Paradian, wrote of the students of 1957: "I am pleased to report that a happy spirit pervades our schools, and that for the most part the boys are interested in all school activities and approach their work in a cheerful manner".
Br. Naughtin would be pleased to learn that after 60 years, that happy spirit prevails amongst his former students.
For the record, Farm Vigano is managed by an Old Paradian David Petrilli of the class of '97. The property was once owned by the iconic Melbourne restaurateur Mario Vigano and his wife Teresa, a noted artist through the 1930s, '40s and '50s.