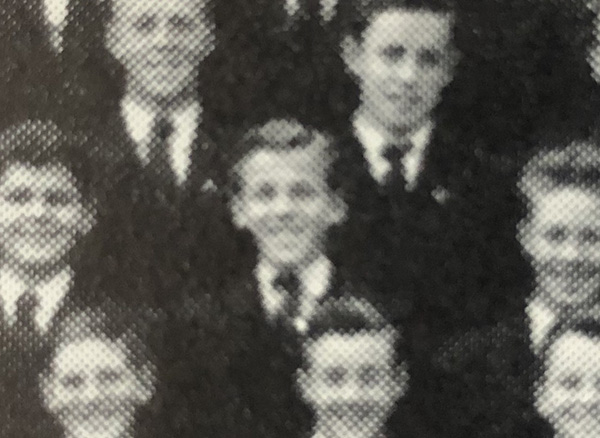 Des Reardon (1957) has paid the following tribute to fellow Old Paradian Noel McNamara (pictured), who died on March 3 just eight days short of his 76th birthday.

Noel was born on March 11, 1943. He attended St. Bede's North Balwyn for his primary schooling and Parade East Melbourne for his secondary education during the period 1955-1958 (and he is pictured in Form III, 1957). His older brother Raymond completed his schooling at Parade in 1957 and passed away in 2014.
Noel spent his working life as a plumber with the Commonwealth Defence Department in St. Kilda Road until his retirement in 2001.
Noel's sporting interests were long distance running and tennis, where he represented St. Bede's for more than 20 years in the Victorian Catholic Lawn Tennis Association ( VCLTA ).
As a blood donor Noel made more than 400 donations, a remarkable achievement.
Noel was a reader at St. Patrick's Cathedral over the past 20 years. He died after a lengthy battle with leukaemia.