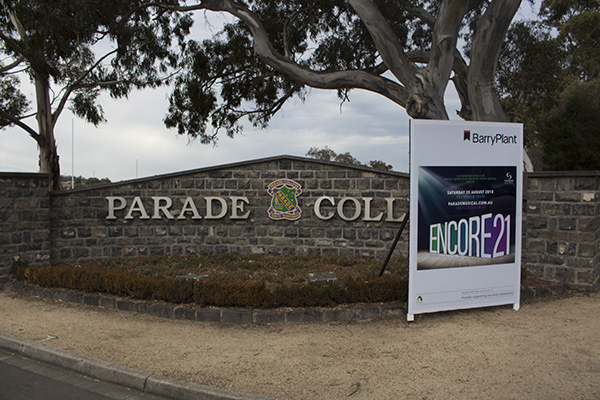 With the countdown now on the billboards are going up for Encore! 21 Years of Parade College Musicals.
A board flagging Encore now appears at the main entrance to College Drive, while over the road at Northpark Private Hospital a similar board also appears.
Northpark, as gold sponsor of Encore, has joined Parade College and the Old Paradians' Association in presenting Encore, at which the largest ensemble of past cast, orchestra, crew and production teams are coming together in a One Night Only Concert at Melbourne's iconic Athenaeum Theatre on August 25.
The Association urges all Old Paradians, members of the College community and anyone else to be part of this unique event, which will showcase some of the entertainment industry's finest performers in past students from Parade College and our production sister schools of the past 21 Years.
Tickets at the most reasonable price of $49 are limited for this truly unique performance, so we at the OPA strongly encourage you to CLICK HERE to book now for Encore.
See you at the theatre!