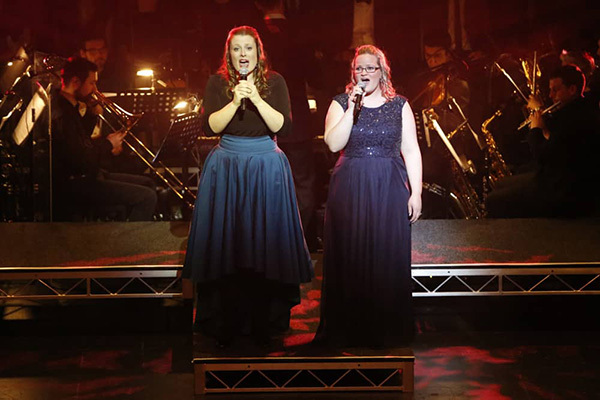 They partied like it was 1999 . . . which is probably fair and reasonable given theirs was the 20th anniversary reunion of the year Prince made famous in song.
A total of 50 former students of Parade's Year 12 class of '99 partook in the revelry, together with College teachers past and present, in the Hickey Foyer and (later) the Frank Mount Social Room across the way at the Garvey Oval.
1999 College captain Paul Harris, a notable absentee due to the fact that he and his wife were in Budapest on extended holiday, forwarded an email that was read to those at the reunion gathering.
Paul's note read in part: "It is a great disappointment, and unfortunate timing, not being able to attend what I'm sure will be a happy and highly spirited occasion (if the 10 year reunion was anything to go by). Unfortunately over the years it has seemed to be more sad occasions than happy ones that have brought large numbers of the group back together, so it's fantastic that a night such as the reunion can help to even out the ledger".
Deputising for Paul on the night was the Vice-captain of that year, Peter Mercuri, who said that what marked his time with fellow classmates at Parade College was "that we all got along".
"As time went on a real bond was created," Peter said, "and that's developed into a level of respect whenever we catch up later in life, regardless of what people have done, where they have been or what they have achieved.
"On a personal level, Parade has probably shaped me and the teachers have been a real influence . . . and I've forged close links with four or five school mates who have been there in my life through thick and thin and have always been there for me regardless of what's happened."
Teachers in attendance at the reunion included Ivan Kummerle, Paul Sapiano and Marissa Cora. Former teacher David McGrath jetted in from Queensland to be part of the gathering. Apologies were accepted from a number of former students who could not attend and a minute's silence was observed for Daniel Sage and Damian Williams.