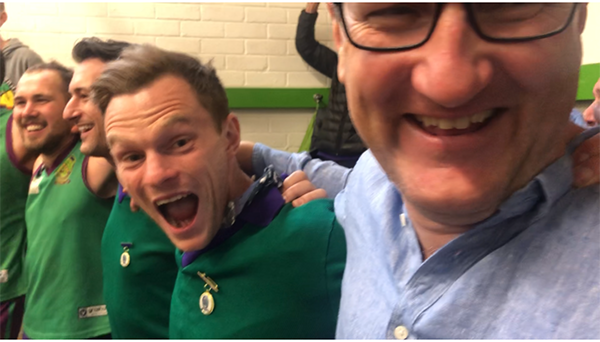 Pictured here are Old Paradians and lifelong mates Daniel Spitty and Daniel Giddings (2002), each sporting the famous green guernsey and flanking fellow OP Peter 'Bomber' Reid (1988).
The three men had earlier been awarded Life Memberships of the Old Paradians Football Club, on a day in which the current crop of Old Paradians footballers, under the watch of newly-appointed Senior Coach Phil Plunkett, recorded their first victory since earning promotion to D1 - withstanding a late charge from Peninsula to get up by two points, 9.13 (67)-8.17 (65).
Later, Spitty, Giddings and Reid - all former Old Paradians players - locked arms with the current crop in the winner's circle and belted out the War Cry just one more time for old time's sake.
A total of one hundred and thirty people were present in the Frank Mount Social Room for the Life Members Luncheon and presentation ceremony, which preceded the Old Paradians v Peninsula senior match.