As the orb is to the sceptre, so too is Beck's Bedding to Bell Street – a Preston institution for almost three quarters of a century since John Beck founded the family business.

Today, John's son Alan and Alan's son David – both Old Paradians – continue to ply the craft, in custom making beds and mattresses in their workshop above the showroom.
In the first of a series of Old Paradians making a go of it in business prior to and beyond the COVID-19 lockdowns, David and Alan Beck share their story for Onwards and OPwards.
Alan Beck was but a boy of seven when his father John, an upholsterer by trade, experienced that lightbulb moment. The story has its origins in Flemington in the immediate post-World War Two years.
"One night Dad came home and said: 'I'm going to go out on my own'. Mum nearly had a stroke. She said 'Jack, you're getting four pound 10 a week working at Myer, what more do you want?'.
"Dad was working in the upholstery section of Myer's as a time when the company made beds. The two sections were side by side, Dad saw the tradesmen making beds and said 'I can do this'."
On leaving Myer, John resolved to establish an upholstery and bedding business, but there were teething problems.
"The upholstering was a bit of a pain in that you had to go out and quote, whereas with bedding someone could pop into the showroom and if he or she liked it, away you'd go," Alan said.
"Dad always used to say to me 'Don't go under eleven quid!' because eleven quid was what he started with back in 1948. That eleven quid went to setting up the business and back then you could do it, whereas today you'd have to borrow 11 million."
Backing his judgment, John established Beck's Bedding, initially in what was known as "The Loft" – a converted stable at Flemington - then later at 219 High Street, ("4 doors sth Bell St.") as the original signage now affixed to the showroom wall of the new premises reads.
In 1951, John paid the princely sum of £4500 for Beck's Bedding's High Street premises, and five years later son Alan, having completed Form 3 at the 'Old Bluestone Pile', joined him in the business. Together father and son built beds there until 1996 when Beck's Bedding relocated around the corner to the current premises at 323-329 Bell – and by then David, who had lent his Dad a hand in the workshop from as far back as term holidays, was well and truly part of the fold.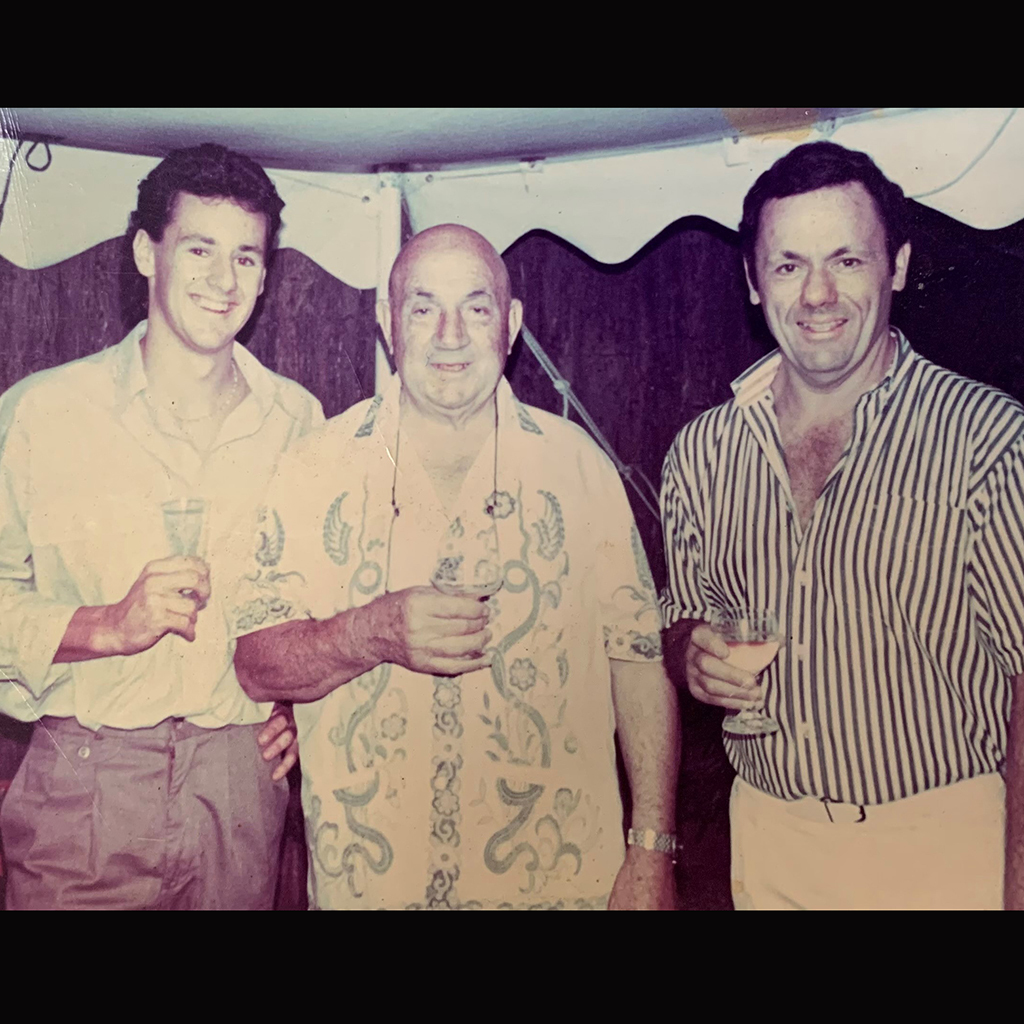 "At school it was all sport for me. I used to see 'Gubby' Allan and Gerard Sholly getting around and thinking 'How good would that be for a job'," said David, a final year student of 1985 and father to Alexandra who has recently joined Old Paradians' Association central.
"When I finished Year 12 I contemplated becoming a phys ed teacher, but deferred or a year and joined Dad and my grandfather in the business. That was in 1986 and as time went on I knew that this is where I wanted to be."
Like all businesses, Beck's Bedding has had to somehow find a way through COVID-19 restrictions – a problem seriously compounded in July when Alan was hospitalised for weeks with wear and tear on his spine. To quote Alan: "I got to 79 and was running around like a greyhound, and the next minute the doctor is asking me if I'd been in a car accident . . . but I'm battling along".
That said, he considers the company incredibly fortunate that its loyal clientele maintained support.
"Over the years we've built up a name, and as David will tell you we still get orders from people who bought beds from us ten years ago," Alan said.
David concurred. "We're seeing customers coming in who deferred from buying until after the pandemic," he said.
In terms of the future, father and son are bullish for Beck's Bedding's prospects. They'll push on into the New Year when sales begin, and find some time away to take a breath whenever circumstances allows – which is fine by Alan and David for as was the case with John Beck, both father and son love what they do and are both committed to a classic family business.
It almost goes without saying that Old Paradians would truly be welcome through the doors of the Beck's Bedding showroom to talk shop with Alan and David.
As David declared: "Old Paradians will be well looked after". www.becksbedding.com.au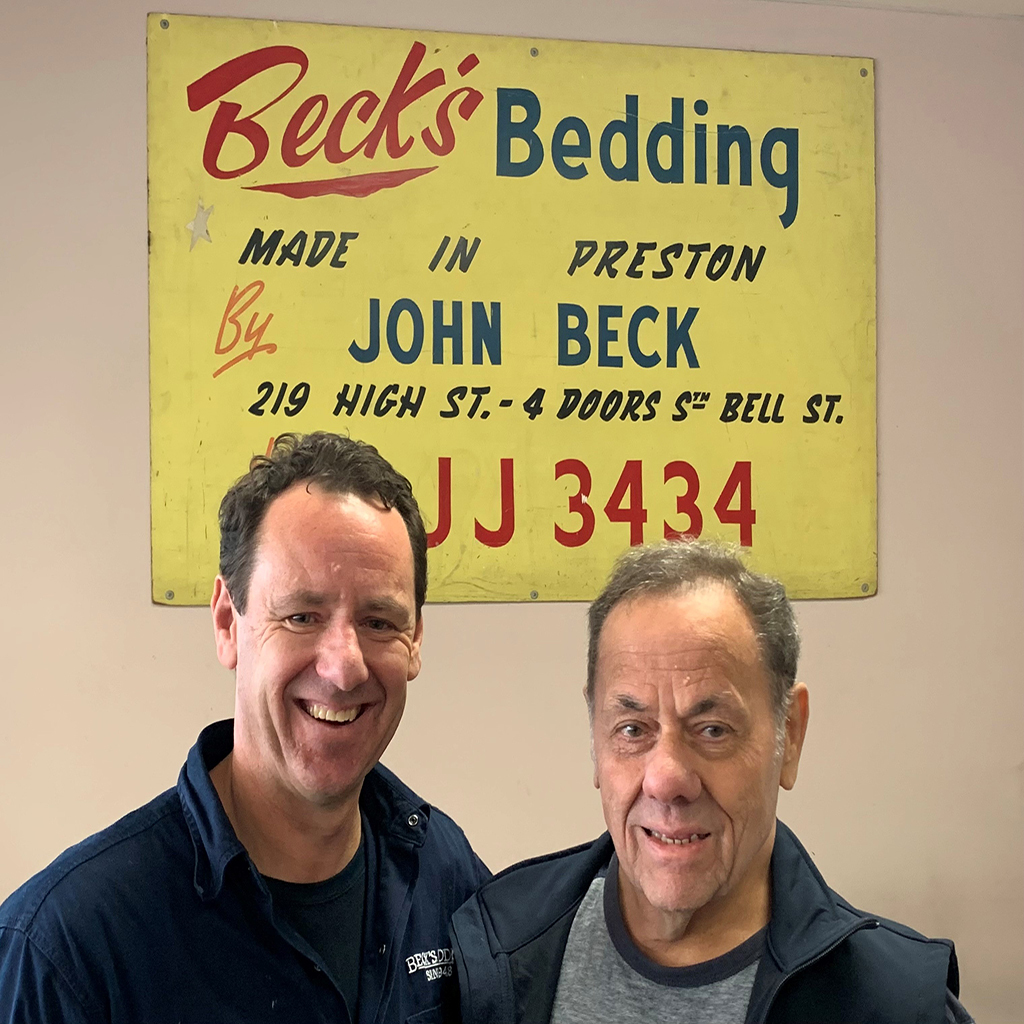 If you are an Old Paradian in small business with a story to share for Onwards and OPwards we want to hear from you (9468 3301) - and if you wish to join the OPA Business Directory you're just a click away - https://www.oldparadians.com.a...