It was a great privilege and pleasure for Parade's Development Manager, Jenine Fogarty, and Alumni Officer, John Nicholls, to attend the October Old Paradians' Association RACV Lunch.
We celebrated and honoured the contributions of three Old Paradians who were posthumously awarded one of the Old Paradians' Association's highest honours, the prestigious Tenete Award. The Tenete Award was first presented in 1974 to mark the 60th anniversary of the Old Paradians' Association to recognise outstanding service in the interests of the College.
Master of Ceremonies, Pat Mount, welcomed guests to the luncheon and invited OPA President, Dr Paul Shannon (1985), to address the gathering. Paul spoke of the history and significance of the Tenete Awards and presented family representatives with their Award and explained the contribution of each recipient made to the College and the Association.

Members of the Hanlon, Johnston and Schofield families were in attendance and were so thrilled to be there and overwhelmed with the recognition of their father's/ family member's contribution to the College and Old Paradians' Association.
Tenete Award Recipients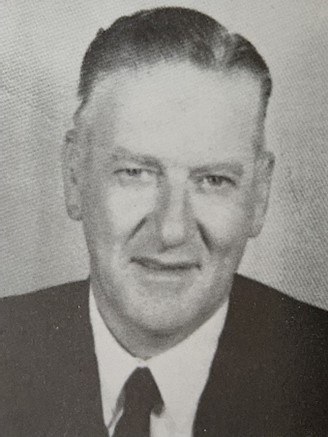 Robert (Bob) Hanlon was the inaugural member of the Old Paradians' Athletics Club in 1932. He was a Committee Member for 20 years and served as President for 12 years. Bob was awarded Life Membership in 1955 and served as an official in the 1956 Melbourne Olympic Games. Sadly, Bob passed away far too young in 1959. For many years, the Robert Hanlon Award was presented to the most outstanding athlete at the College.
Ann Maree Caine, Bob's niece, proudly spoke of her 'Uncle Bob' and shared some of her memories of him. Ann Maree is the sister of Tony Sneezewell, Bob's nephew and former Australian High Jump Champion. Tony sent a message from Canada which Ann Maree proudly read to the guests in the room. Tony 's message included:

My first memory of Uncle Bob was when he shared his love of reading and book binding with me. There were many special times spent with Auntie Julie and Uncle Bob at their house and in his book binding workshop, which gave me a great appreciation for the level of detail involved. I received many books from him over the years, which instilled in me a lifetime love of reading.
During my school years at Parade, I was an average athlete but showed promise at high jump competitions. Uncle Bob was very instrumental, being a member of the OPAAC, in initiating me to that athletic environment, so much so that I became the mascot for the club at 10 years old.
A few years later Uncle Bob introduced me to Kevin Dynan who was the athletic coach for the OPAAC, and I started training with him on Saturday mornings at The Blue Stone Pile where he changed my high jumping style from scissors to straddle.
In 1956 the Olympics were awarded to Melbourne and Uncle Bob being an official, secured a front row ticket for me to watch the high jump competition. Thanks to Uncle Bob, that day started my quest to be an Olympian and a life time interest in athletics.
Unfortunately for both our family and his Parade family, he passed away far too soon, who knows what stories we would be telling today.
The biggest regret is that Uncle Bob was not around to learn of my achievement at the pre-Olympics in 1963 when I jumped 7' 2 5/8".
I know he would have been overjoyed.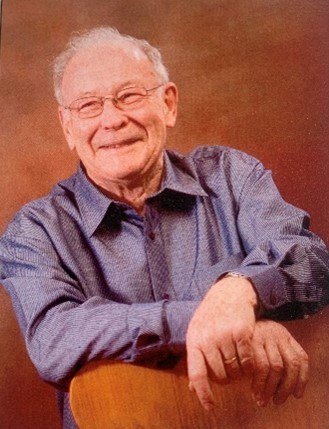 Kevin Johnston made a significant contribution to Parade College and the Old Paradians' Association. Amazingly his connection to the Old Paradians' Athletics Club (OPAAC) extended 50 years as a competitor.
Kevin was President of the Old Paradians' Association from 1973 -1975 and a Committee member for a number of years. A passionate supporter of the Association and was active parent with his two boys attending the College. Peter completed Year 12 in 1973 and Paul was College Captain in 1975. Clearly Kevin's devotion to service impacted on Peter who also served on the Old Paradians' Association as Committee member and President 1985-1987.
Kevin not only competed in the OPAAC for the 50 years but was a Committee member and Club President 1969-1970. Kevin was recognised for his service being made an Honorary Life Member in 1973.
Kevin was also instrumental in the formation and construction of the Old Paradians' Ski Club. His son reflected on the many trips up the mountain with his dad working on the project.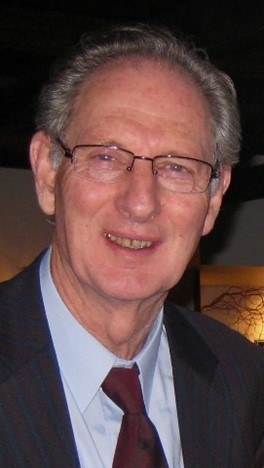 Bill and Carol Schofield's children Paul, Liam and Megan were in attendance to celebrate the contribution of their father, William (Bill) Schofield. They spoke of the family having to share Bill with Parade College and the Old Paradians' Association, such was his connection and commitment to these bodies. If one was to describe Bill as a wonderful servant, it would be perhaps an understatement. Bill's contribution extended to a 15 year membership of the College Board. As a Parade parent of Paul and Liam, Bill was actively involved in supporting the College.
Bill was a OPA Committee Member for a number of years, serving as President from 1995-2004. His passion for Athletics led him to making a lifetime commitment to the OPA Athletics Club. 45 years on the Committee, President for 25 years, Life member in 1978. Bill was also a delegate and Committee member at Athletics Victoria and in 2006 acknowledged his 50th year of registration
Bill's son Paul spoke with pride about his Dad's love of Parade, the OPA and Athletics. Liam won the Robert Hanlon Trophy in his last 2 years at the College. He also actively followed in his dad's footsteps as a stalwart and competitor for the Club.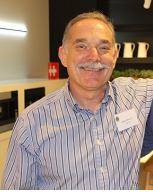 We were also able to formally recognise the Tenete Award bestowed on Lewis Derrico as no official presentation of his Award was made due to COVID restrictions and health challenges. It does not diminish Lewis' contribution to the College and Old Paradians' Association.
Lewis was College Captain in 1974, a member of the College Teaching staff from 1979-1986 and was instrumental in the rejuvenation of the Old Paradians' Association as President from 2010-2019.
Tony De Bolfo, former Executive Officer of the Old Paradians' Association, wrote a piece for the website where Lewis reflected on his College connection forged over 50 years ago.
Lewis said at the time:
"To have attended Parade from the very first day in 1968 and been a part of the growth of the College in different ways- first as Captain under the Principal-ship of Br McCarthy, then as a teacher under Br Wright and Br Collins and finally as an Old Boy on the OPA Committee with Br Moore - means so much"
Lewis spoke with pride of being an Old Paradian and in terms of the Tenete Award Lewis said:
"I cannot express just how appreciative I am on being acknowledged. Over the years, I have admired the recipients of the Award since its inception. I am humbled and honoured to be acknowledged and named in such esteemed company as previous winners"
It was a fitting tribute to Lewis. Ray Hangan and OPA President Paul Shannon spoke with pride of his wonderful contribution to the Association.