Old Paradian Jaycee Napoles, a final-year member of the Class of 2004, was one of five Melbourne Deacons to have been ordained at the weekend.

Fr Napoles, together with Fr Alexander Chow, Fr Hoang Dinh, Fr Joseph Nguyen and Fr Samuel Pearson, participated in the Ordination Mass celebrated by the Archbishop of Melbourne the Most Rev Peter Comensoli at St Patrick's Cathedral.
In the lead up to their ordinations, the Archdiocese invited the five Deacons to share their vocation story and what they're most looking forward to about life in the priesthood. Deacon Napoles responded as follows:
"I grew up in Melbourne, but was born in the Philippines. I came to know about the faith through my parents and the Christian Brothers at Parade College. When I was 19, I got inspired to join and live a missionary life travelling around the world, so in my mid-twenties I decided to follow Christ more intensely and journeyed back to Melbourne to study for the priesthood at Corpus Christi College.
"In preparing for the Ordination, I always knew that this year was going to be a year of 'second bests', 'the next best thing' or 'plan Bs'. But like many Victorians, I knew I just had to get through it whilst keeping focused on what's truly important. While the churches in Melbourne were locked, my love for the community and the sacraments grew.
"Now at the threshold of being a priest, I cannot wait to minister the sacraments and to be with the people. I'm looking forward to being at the parishes, serving the community and spreading the Gospel."
On the Sunday after his ordination, Fr Napoles celebrated a Mass of Thanksgiving at St Francis of Assisi Parish, Mill Park. A posting on his facebook page read: "I'm eternally grateful! Ad Majorem Dei Gloriam! (To The Greater Glory Of God!)".
Fr Napoles is the first Old Paradian to have been ordained since the Vicar General the Very Rev Joe Caddy AM (1978) in 1990.
The Very Rev Caddy officiated at the ordination.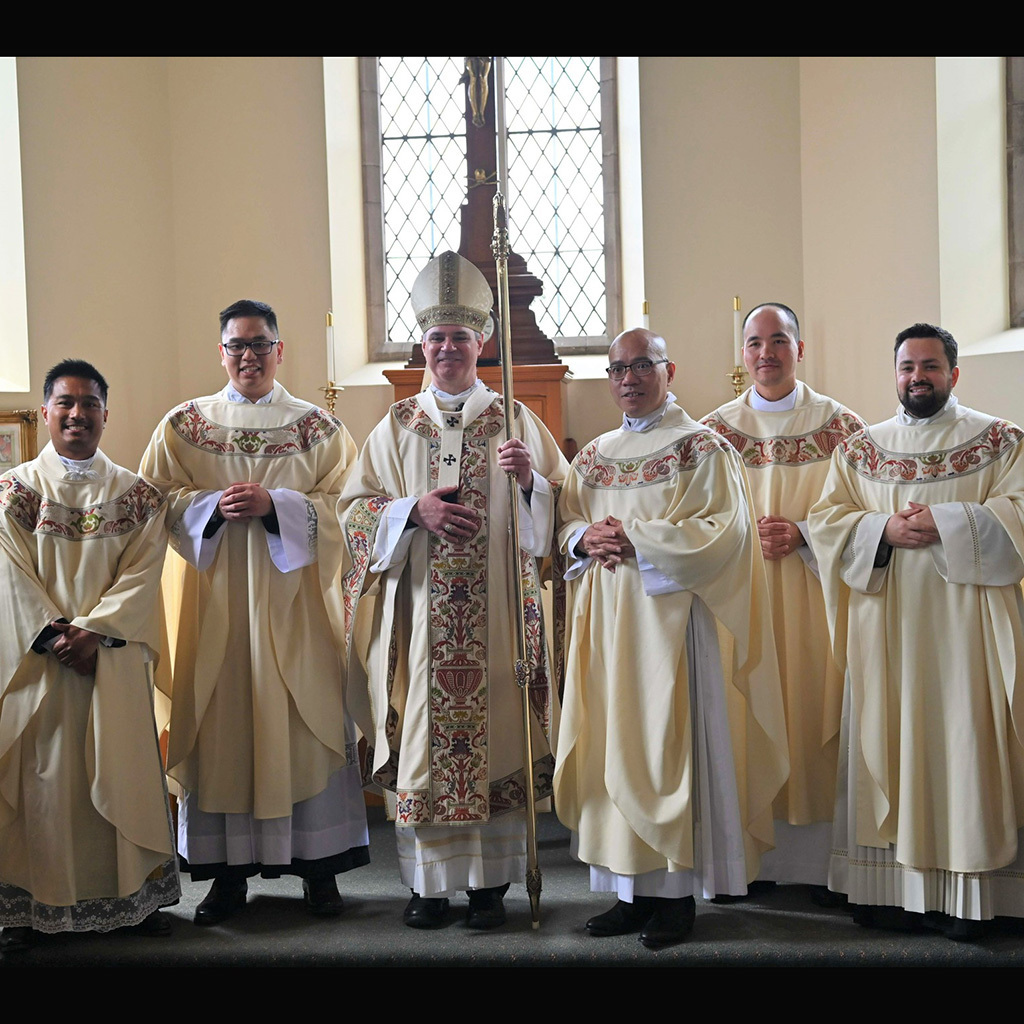 Images: Archdiocese of Melbourne