An Old Paradian now living in Canada has blissfully reconnected with his alma mater some 60 years after lugging his schoolbags to Parade Preparatory College.
Kim Nossal, a Professor of Political Studies and Director, Centre for International and Defence Policy at Queen's University Ontario, confirmed to the association's LinkedIn administrator Phil Carter that he was in fact a Parade primary student at the long gone Flowerdale campus in the late 1950s.
In an email to Phil, Kim wrote: "Dear Philip, Thanks so much for reaching out. I am quite blown away that my name would show up on a database from some 60 years ago, even though I was only at Parade Prep for those two years".
"How on earth did you find me?," he added. "I ask because I have only the very slimmest connection to the school: I went to Parade Prep in 1958 and 1959 when it was in Alphington and I was in grades 1 and 2."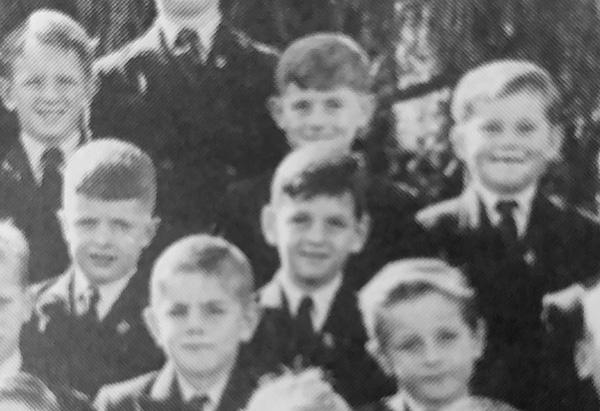 In a fascinating account of his life's twists and turns, Kim explained that his father was a journalist at The Herald in the late 1950s, and in 1959 was hired by The Globe and Mail of Toronto to open their new Beijing bureau.
"So the family decamped to China, and then, when my father was expelled from China for reporting on the failure of the Great Leap Forward, we moved to Hong Kong, and then to Canada," Kim said.
"While I have a large number of relatives in Australia, lots of Australian friends from my time in Hong Kong, and numerous colleagues at Australian universities, and while I visit Australia regularly, I never again lived in Australia after moving to China."
Born in London in 1952, Kim also confirmed a kindred connection with the noted research biologist and 2000 Australian of the Year - Sir Gustav Nossal, his uncle.
"The Nossals — my grandparents and their three boys Peter (who became a Professor at the University of Adelaide, Fred (my father) and Gus, plus a cousin Tommy - arrived as refugees from Vienna in March 1939, thanks to Prime Minister Joe Lyons, whose government opened Australia's doors to pre-war Central European refugees a little wider than other western governments at the time," Kim said.
Having similarly completed his own traversing of the globe, Kim energetically pursued his career in academia. As his online CV states, he attended the University of Toronto in the early and mid-1970s, earning a BA (1972), MA (1974) and PhD (1977) from that institution – and his doctoral dissertation was supervised by John W. Holmes, James G. Eayrs and Robert O. Matthews, all professors in the Department of Political Economy at U of T.
In 1976, Kim joined the Department of Political Science at McMaster University in Hamilton, Ontario, where he taught for twenty-five years, serving as chair of the Department for four years from 1992.
Then in 2001, Kim committed his energies to Queen's University as the head of the Department of Political Studies, a position he held until 2009. From 2011 to 2013 he served as the director of the Centre for International and Defence Policy, and from 2013 to 2015 as the Stauffer-Dunning Chair of Policy Studies and the director of the Queen's School of Policy Studies.
"My areas of expertise are Canadian and Australian foreign and defence policy," Kim explained. "I teach courses on international relations, Canadian foreign policy, and the causes of war. At both McMaster and Queen's, I also regularly taught the first-year introduction to political science."
A former editor of International Journal, the quarterly journal of the Canadian International Council (1992–1997), and a former president of the Canadian Political Science Association (2005–2006), Kim held the Sir Edward Peacock Professorship in International Relations at Queen's from 2008-'13.
In 2000, he was appointed by the Minister of National Defence to serve on the Academic Selection Committee of the Security and Defence Forum, a program of the Department of National Defence that was designed to encourage the academic study of defence and security policy across Canada. He served as chair of the committee from 2006 until 2012, when the program was terminated by DND.
All this of course is a lifetime and half a world away from those formative years Kim so fondly remembered.
As he said: "When I went to Parade I lived in Eaglemont so took the train and walked to school from the station".
"Thanks Phil for forwarding the address of the school – it's so funny to 'walk' down what is now Old Heidelberg Road (I assume it was not "Old" back in the day) via Google Street View – the only thing that looks familiar to me is the old white building (once the Tower Hotel) up the block from the present school," Kim said.
"Again, thanks for reaching out and finding me after 60 years!"