A core group of Old Paradians, amongst them elite sportsmen past and present, have shared their unique experiences in a series of interviews conducted by Year 12 students at Parade's Sports Academy.
Members of the select group generously gave of their time to participate in the interviews, most of them in person, with the students. The interviews were conducted in the Nash Learning Centre by the students as part of their literary requirements for the Year 12 Sports Academy Senior VCAL Certificate.
One of the literacy tasks involved the preparation, conduct and submission in writing of an interview with an Old Paradian who has excelled in sport. The recorded interviews were either conducted in person or via Zoom so that students could revisit the audio and compile their final works for presentation in article form.
Old Paradians who participated in the interviews involving student groups were:
Peter Bedford (1964) – the 1970 Brownlow Medallist, five-time South Melbourne Best & Fairest, and Victoria's Sheffield Shield representative through seven seasons;
Trent Cotchin (2007) – the three-time Richmond Premiership captain and 2012 Brownlow Medallist;
Adam Dale (1986) – Parade College's only post-World War II Test cricketer, and an Australian rep in 30 one-day internationals;
Jade Gresham (2015) – the AFL's No.18 National Draftee of 2015 and 92-game St Kilda midfielder (pictured above left);
Gary Honey (1976) – Silver Medallist in the long jump (second to Carl Lewis) at the 1984 Olympiad, and Gold Medallist at both the 1982 and 1986 Commonwealth Games (pictured below left); and
Shane Watson (1991) – a 141-game player through nine seasons with Collingwood.
Participants also included Mal Impiombato (1998), the Head of A-League Football Operations at Western United Football Club; and Ben Allen, the former Indiana University and St Mary's College basketballer and (later) NBL teams including the Townsville Crocs and Sydney Kings.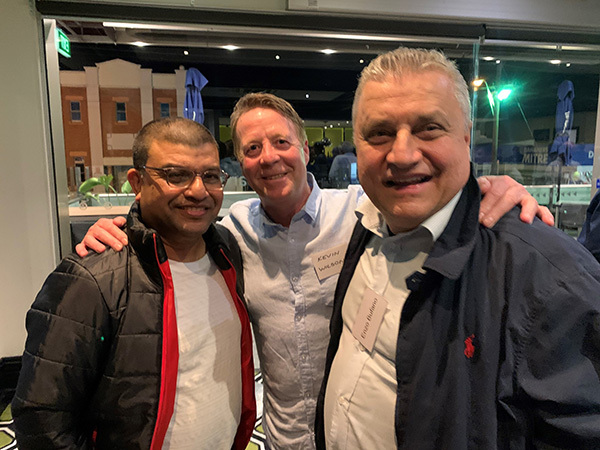 Peter Bedford welcomed the opportunity to avail himself for the interview session.
"The boys were terrific with their lines of questioning and many areas were covered through the course of the interview. I tried to be expansive with my answers and I brought along three photographs from my sporting career to share with them," Peter said.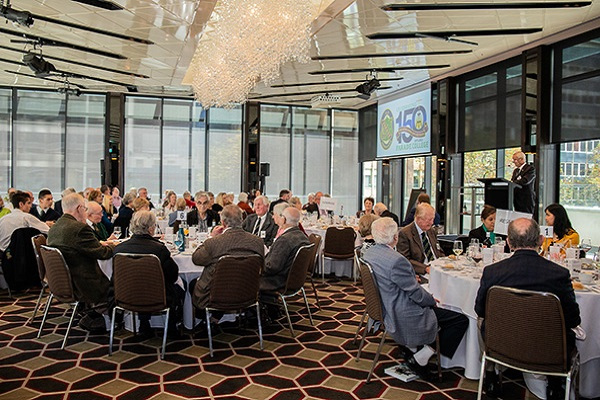 One of the students, Lachie Batchelor, conceded that he found the experience of interviewing Trent Cotchin via Zoom "a little bit nerve-wracking".
"At the start of the interview I was a little nervous as the person I was interviewing was so well-known, but as I got into it the interview picked up," Year 12 student Lachie said.
"Now that the interview processes has been completed I feel comfortable to do it again – and probably a little bit better to be honest. Thinking back, there are a few more questions I would have liked to ask Trent, but didn't, such as what his diet was. That's something for next time."
"What came out of it for me was where he said how one of his most proud moments was to become a Dad and a family man. His views on the captaincy and leadership were always interesting."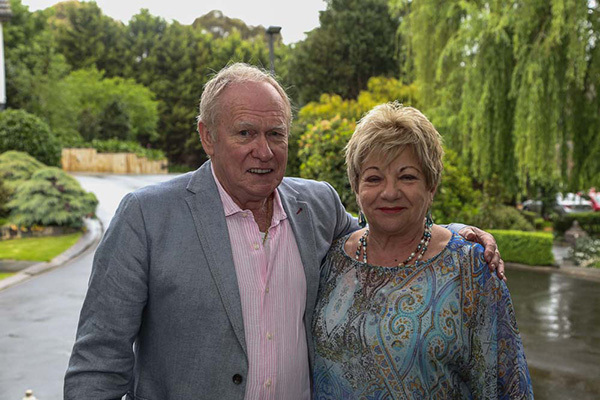 Parade College Academic Advisor Ben Shelton, himself an Old Paradian (2000) commended the students for their dedication and commitment to the interview process.
"After weeks of researching and planning their interviews, the Year 12 Sports Academy students far exceeded their own expectations by delivering an outstanding academic performance worthy of the highest praise," Ben said.
"They should be immensely proud of themselves as I certainly am. The boys were planned, organised, articulate and made their guests feel comfortable and relaxed enough for them to really dive deep into their lives with their responses.
"This 'Prominent Paradian' task is always my most enjoyable to deliver, and once again the students stepped up and with class and maturity represented the program and themselves brilliantly."
Ben was equally glowing in his praise for each of the noted Old Paradians who supported the students through the interview process.
As he said: "A huge thanks must also be extended to the eight former greats who year after year support these initiatives and are only too happy to give back to the school that provided them with so much during their time here".