Vietnam veteran and long-serving former Parade College teacher John Joss has returned to the Bundoora Campus to lay flowers at the base of the Lone Pine tree he planted three years ago.
In the lead-up to Anzac Day this Sunday, John paid his respects at the tree, which was just a seedling in a forestry tube when the Old Paradians' Association obtained it from the Australian War Memorial via Yarralumla Nursery prior to the Centenary of the Gallipoli Landing back in 2015.

As the seedling was of insufficient height and root volume to be planted at the time, it remained the responsibility of the Association for the next three and a half years – until November 2018 when the then sapling was planted at the College's Foundation Square by John (pictured below), prior to the 100th anniversary of the Armistice, in commemoration of all Old Paradians who fought in both World Wars and as a living memorial to those who died in them.
"I'm very nostalgic about this," said John, a Lance-Corporal with A Coy 5 RAR in Vietnam between September 1969 and March 1970.
"When I planted the tree a little under three years ago it was only small. It's lovely to see how well the tree has grown and it's very special to me. It commemorates the passing of Old Paradians in wartime, because there were a lot of them."
John, whose 30-year teaching tenure at Parade ended in 2001, will join a number of Vietnam veterans schooled at the College at Wednesday's annual Veterans' Luncheon in the recently-opened Ambrose Treacy Pavilion.
Another Old Paradian, Anthony Lamers, who served in both the Middle East and Afghanistan, will also be in attendance – as will Parade's final year students of 1970 and '71 who will reunite some 50 years since they last lugged their bags to school.
"Vietnam veterans are very happy to patronise this luncheon," John said. "There are almost 60 veterans from Parade and all of them are invited along – and veterans from outside the Old Paradians fraternity who hold responsible positions in the Vietnam veterans' community are also only too happy to be part of this luncheon."
Though the Vietnam War was a widely-unpopular conflict, John said it was important to recognise the part that all the soldiers played – "and as you get older you come to realise just how much they went through".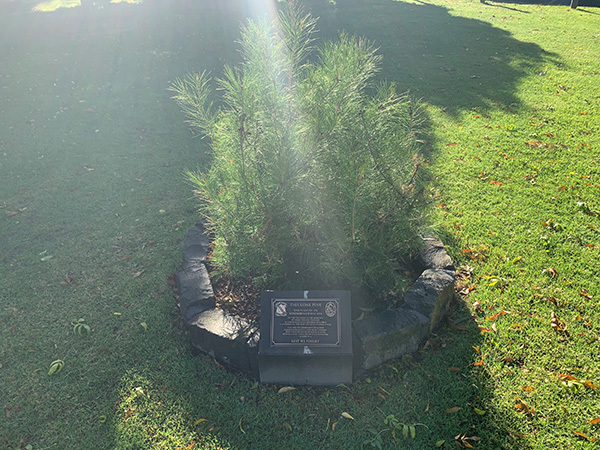 Old Paradians known to have served in the Vietnam War
BAKER, John
BEHM, Lloyd
BISHOP, Trevor
BOYNE, John
CAHILL, Ivan
CAZALY, Vernon
CONDON, Kevin
CONDON, Ray
CUDMORE, Gerald
CURRIE, Michael
DALTON, Neil
DUNN, Ian
DUNNE, James
DUTTON, Stephen
EDWARDS, John
GAULT, James
GIBSON, Ian
GLYNN, Kenneth
GOODEN, Stephen
GRAHAM, Anthony
HARDY, Peter
HAYES, Terence
HEFFERNAN, Edward
HODGES, Alan
JAMES, Russ
JOHNSON, Len
JOSS, John*
KENNEDY, Kevin
LANE, Kevin
LEAHY, William
LEWIS, Robert
MAGALAS, Walter
McCROHAN, Daniel
McCROHAN, Paul
McGLINN, David
McNAIR, Peter
MILLIE, David
NIEUWENHOF, Rieny*
NIHILL, Peter
O'CONNELL, Hilary
O'HARA, Gerard
PILKINGTON, Kevin
PRENDERGAST, Michael
QUINLAN, Gregory
SCULLY, Ivan
SERONG, Francis ("Ted")
SILMAN, Kenneth
SONNEVELD, John
STANNUS, Terence
STOCK, Paul
VAN EEDE, Raymond
VAN POETEREN, Michael
VAUGHAN, Paul
† WALLIS, David
WILLIAMS, Kenneth
YOUL, Mervyn
†: death on service
*: teacher, Parade College