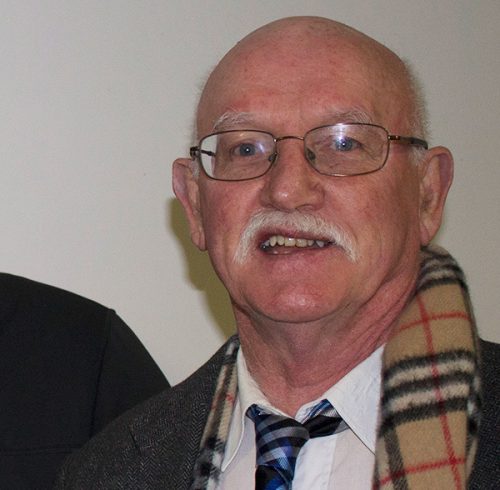 Old Paradian Peter Frawley (1962), with the support of fellow OP Pat McNamara (1956), has committed to sourcing a best-ever Old Paradians XI by researching the lives of former students who have played or are playing cricket at district or Premier level whether at home or abroad.
One who qualifies is Francis Alfred ("Frank") Tarrant - a student of CBC Parade East Melbourne from 1891-1894 – pictured here with Middlesex circa 1910.
According to Wikipedia, Frank's cricket career can be sourced to Victorian representation in the Sheffield Shield competition, but he found fame playing in England, with a long career as an all-rounder for Middlesex in the County Championship.
After the First World War, Frank was mostly active in India, appearing for the Europeans in the Bombay Quadrangular tournament. He competed in his final first-class match, aged 56, during the 1936–37 season. He had also umpired in two England–India Test matches (and several first-class games) several seasons earlier.
Considered one of the best players never to play at Test level, Tarrant scored almost 18,000 runs and more than 1500 wickets during his long career, and completed "the double" of 1000 runs and 100 wickets in a season on eight separate occasions.
Peter Frawley (pictured at a recent Association function) has called on Old Paradians and non-Old Paradians alike to assist with this lofty task.
"Work is underway to produce a list of Old Paradians who have played or are playing District Cricket/Premier Cricket [including the equivalent interstate or overseas]," Peter said.
"This will lead, hopefully, to the nomination of a Best Old Paradian Cricket XI.
"Details of any people in this category would be appreciated including club, number of games, interstate representation etc."
Anyone who can assist in this regard is urged to contact Peter via email - pfrawley45@hotmail.com