The Old Paradians' Association September Luncheon is the father/grandfather and son/grandson annual luncheon. Over 60 guests filled the room and enjoyed a lovely lunch and heard from former Collingwood Captain and Coach Tony Shaw as the keynote speaker. Pat Mount (1963) again did an excellent job as our Master of Ceremony on the day.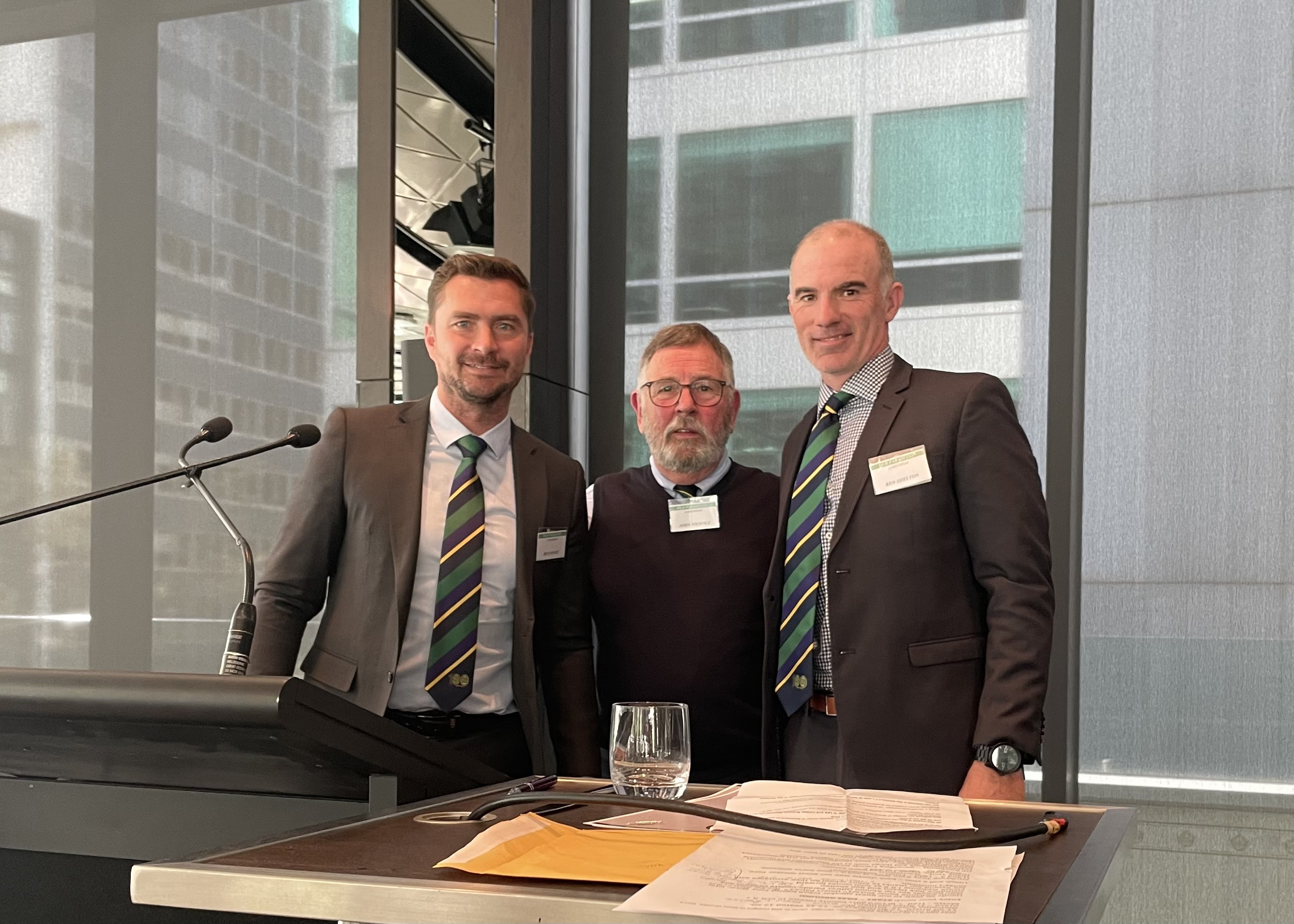 Proceedings commenced with John Nicholls giving guests an update on recent OPA activities. He then invited Parade College 1st XVIII and Intermediate Herald Shield winning coaches Rick Dyson (2003) and Ben Shelton (2000) to answer some questions about College sport, including high performance and the recent Shield winning performances. Rick explained it was our first Shield in 25 years after taking out the ACC Premiership and Ben was proud to say this year's win was the first the College has won at the Intermediate level. Both spoke of the College's Sport Academy offerings and College partnership with La Trobe University. Both men played in Premierships with Bundoora Football Club, Rick coaching the 2018 Premiership. Both continuing their coaching this season with Ben as Assistant Coach at the Under 18 Northern Knights and Rick at Banyule in NFNL.
Tony Shaw spoke with great passion and engagement. His son Braydon (2003) was a late apology for the lunch. Tony spoke of his great pride in Braydon's football journey and the importance of family. Tony spoke of the importance team sport growing up, his Collingwood journey, his love of training, the 1990 Premiership and stories of his coaching career. Tony reflected on working in the media for over 20 years with 3AW now under Old Paradian boss Stephen Beers (1985).
It was great seeing guests enjoy good company and camaraderie.
Next lunch in October Terry Henderson (1967) will address guests with his insights into the racing industry and up coming Spring Carnival.