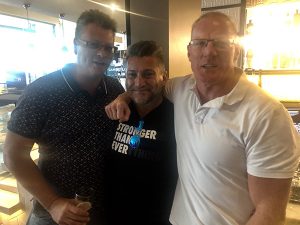 Old Paradians from the College's final year class of 1985 have held an impromptu if boisterous reunion at Heidelberg's salubrious Sir Henry Barkly Hotel.
A steady number of '85ers filed through the doors of Barklys bistro last Saturday afternoon, in what was a catch-up called by fellow former classmate Matthew Burns.
Though the reunion was organised at relatively short notice, the old students, now in their early 50s, admirably answered the call.
Fair to say the 40th anniversary reunion of 2025 has already been pencilled in.