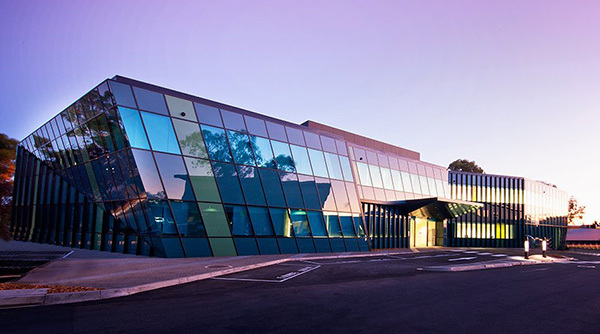 Northpark Private Hospital has committed as Major Sponsor of the Old Paradians' Association's much-anticipated musical event Encore21 – a one night only celebration of Parade College Musicals – on August 25 at Melbourne's iconic Athenaeum Theatre.
Northpark, which recently entered into a 12-month partnership with the Association and Parade College, identified Encore21 as a significant event with which to support.
"We're delighted to be strengthening our relationship with Parade College and the Old Paradians' Association through the sponsorship of Encore21," newly-appointed Northpark Private Hospital General Manager Petra Snelleman said.
"The evening will undoubtedly be a memorable celebration of 21 years of productions and our congratulations go to all involved in this comprehensive event.
"As the new General Manager, I am very pleased Northpark Private Hospital can support this significant achievement and celebration."
Old Paradians' Association President Lewis Derrico commended Northpark Private Hospital for committing as Major Sponsor.
"We're delighted that Northpark Private Hospital has seen fit to align as Major Sponsor of this historic musical event convened by the Old Paradians and supported by Parade College," OPA President Lewis Derrico said.
"Events like this one can only happen with the generosity and assistance of community-spirited organizations like Northpark, and I commend the hospital for its forward thinking and its vision in supporting Encore21."
Also supporting Encore21 are Associate Sponsors Barry Plant Real Estate - Bundoora, Beond Electrical, Beraldo, DMC Group and National Photography, to whom the Old Paradians' Association expresses the utmost gratitude.
The Association also acknowledges Fitzroy IT and DG Global for their on-going support of this event.
Encore21 – a celebration of Parade College Musicals 1996-2017 – is to be staged at The Athenaeum, 188 Collins Street, Melbourne, on Saturday, August 25.
Parade College has been home to 21 Years of Musical Theatre shows - and in what is also the 50th year of the Bundoora Campus, the largest ensemble of past cast, orchestra, crew and production teams are coming together in a One Night Only Concert acknowledging those past Parade Musicals.
Tickets to Encore21 cost just $49. To book, click here